COLLABORATIONS
Use this text to share information about your brand with your customers. Describe a product, share announcements, or welcome customers to your store.
Sam+Zoey X
Michelle Pastor
Michelle Pastor is a Peruvian-American multimedia artist and designer. She is the founder of Studio Otti, a diverse brand focusing on Latin Culture.
She creates images and designs that celebrate the beauties within her culture, both profound and a little bit silly.
Michelle hopes her work will resonate with and represent other first-generation Latinx folks.
Sam+Zoey X
John Doe
Pair large text with an image to tell a story, explain a detail about your product, or describe a new promotion.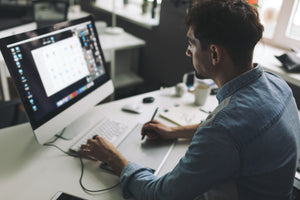 INTERESTED IN A COLLAB WITH SAM+ZOEY?